Earn 10 Reward Points by commenting the blog post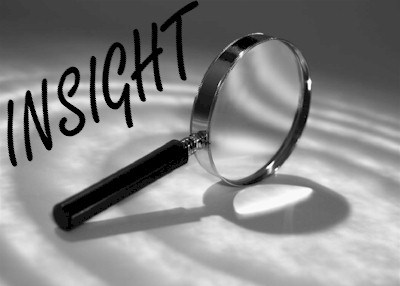 One common difficulty our "higher functioning" (refers to subjective notion of 'perceived' functioning in school setting only) language impaired students with social communication and executive function difficulties present with – is lack of insight into own strengths and weaknesses.
Yet insight is a very important skill, which most typically developing students exhibit without consciously thinking about it. Having insight allows students to review work for errors, compensate for any perceived weaknesses effectively, and succeed with efficient juggling of academic workload.
In contrast, lack of insight in students with language deficits further compounds their difficulties, as they lack realization into own weaknesses and as a result are unable to effectively compensate for them.
That is why I started to explicitly teach the students on my caseload in both psychiatric hospital and private practice the concept of insight.
Now some of you may have some legitimate concerns. You may ask: "How can one teach such an abstract concept to students who are already impaired in their comprehension of language?" The answer to that is – I teach this concept through a series of concrete steps as well as through the introduction of abstract definitions, simplified for the purpose of my sessions into concrete terms.
Furthermore, it is important to understand that the acquisition of "insight" cannot be accomplished in one or even several sessions. Rather after this concept is introduced and the related vocabulary has been 'internalized' by the student,  thematic therapy sessions can be used to continue the acquisition of "insight" for months and even years to come.
How do we begin? 
When I first started teaching this concept I used to explain the terminology related to "insight" verbally to students. However, as my own 'insight' developed in response to the students' performance, I created a product to assist them with the acquisition of insight (See HERE).
Intended Audiences:
Clients with Language Impairments
Clients with Social Pragmatic Language Difficulties
Clients with Executive Function Difficulties
Clients with Psychiatric Impairments

ODD, ADHD, MD, Anxiety, Depression, etc.

Clients with Autism Spectrum Disorders
Clients with Nonverbal Learning Disability
Clients with Fetal Alcohol Spectrum Disorders
Adult and pediatric post-Traumatic Brain Injury (TBI) clients
Clients with right-side CVA Damage
This thematic 10 page packet targets the development of "insight" in students with average IQ, 8+ years of age, presenting with social pragmatic and executive function difficulties.
The packet contains 1 page text explaining the concept of insight to students.
It also contains 11 Tier II vocabulary words relevant to the discussion of insight and their simplified definitions. The words were selected based on course curriculum standards for several grade levels (fourth through seventh) due to their wide usage in a variety of subjects (social studies, science, math, etc.)
Language activities in this packet include:
Explaining definitions
Answering open-ended comprehension questions
Sentence construction activity
Crossword puzzle
Two morphological awareness activities

Define prefixes and suffixes
Change word meanings by adding prefixes and suffixes to words

Self-reflection page in written format contains questions for students to assist them with judging their own strengths and weaknesses related to academic performance
And now a few words regarding the lesson structure…
I introduce the concept of "insight" to clients by writing down the word and asking them to identify its parts: 'in' and 'sight'. Depending on the student's level of abilities I either get to the students to explain it to me or explain it myself that it is a compound word made up of two other words.
I then ask the students to interpret what the word could potentially mean. After I hear their responses I either confirm the correct one or end up explaining that this word refers to "looking into one's brain" for answers related to how well someone understands information.
I have the students read the text located on the first page of my packet going over the concept of insight and some of its associated vocabulary words.  I ask the students to tell me the main idea of each paragraph as well as answer questions regarding supporting text details.
Once I am confident that the students have a fairly good grasp of the presented text I move on to the definitions page. There are actually two definition pages in the lesson: one at the beginning and one at the end of the packet. The first definitions page also contains word meaning and what parts of speech the definitions belong to.  The definition page at the end of the packet contains only the targeted words. It is now the students responsibility to write down the definition of all the vocabulary words and phrases in order for me to see how well they remember the meanings of pertinent words.
The packet also includes comprehension questions, a section on sentence construction several morphological awareness activities, a crossword puzzle and a self-reflection page.
The final activity in the packet requires the student to judge their own work performance during this activity.  I ask students questions such as:
How do you think you did on this task?
How do you know you did ________?
How can you prove to me you understood ________?
If a student responds "I know I did well because I understood everything", I typically ask them to prove their comprehension to me, verbally. Here the goal is to have the student provide concrete verbal examples supporting their insight of their performance.
 This may include statements such as:
I know I did well because you said: "Nice Work!"
I know I did well because you didn't correct me too much
I know I did well because you  kept smiling and showed me thumbs up as I was talking
As mentioned above this activity is only the beginning. After I ensure that the students have a decent grasp of this concept I continue working on it indirectly by having the students continuously judge their own performance on a variety of other therapy related activities and assignments.
You can find the complete packet on teaching "insight" in my online store (HERE).  Also, stay tuned for Part II of this series, which will describe how to continue solidifying the concept of "insight" in the context of therapy sessions for students with social pragmatic and executive function deficits.
Helpful Smart Speech Resources: