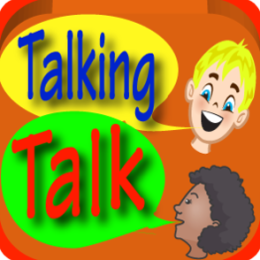 Today I am excited to give away 3 copies of "Hear2Read" an app by Talking Talk focused on improving children's auditory processing skills, with an emphasis on phonological awareness and emerging reading.
Aimed at children 4+ years of age (e.g., Level 1) the app has 7 levels of  difficulty with a gradual increase in task complexity and a total of 356 visually supported practice words.
Level 1: Compound word deletion
Level 2: Multi (2) syllable word deletion
Level 3: Initial phoneme deletion in words
Level 4: Final phoneme deletion in words
Level 5: Initial or final phoneme substitution in words
Level 6: Consonant cluster sound omission in words (student has to omit one sound from a consonant cluster such as /st/)
Level 7: Consonant cluster sound substitution (student has to substitute one of sound in a cluster of sounds)
It also contains 2 reinforcement games to maintain motivation: Squash the Spider and Pop the Balloon
Targeted Auditory Processing Skills:
Auditory Discrimination – the ability recognize whether presented sounds are same or different
Phonological Segmentation: word level -the ability to segment words into syllables
Phonological Segmentation: sound level -initial, medial and final sound isolation/deletion
Phonological Blending: combining individual sounds to make  particular words.
Phoneme Grapheme correspondence: sound/letter association
In fact the majority of the auditory processing skills targeted by this app are the same as in many phonological awareness tests such as  Test of Auditory Processing Skills, Third Edition (TAPS-3) or Phonological Awareness Test-2 (PAT-2), which makes it a very convenient tool for skill remediation.
This app contains numerous advantages including: UK English and USA English versions,  'emailable' results, auto record and auto playback options,  great in app reinforcement games, as well as adjustable rewards (you control the rate of reward). It is quite multifaceted and is available on a number of devices including iPad, iPhone, iPod and Android.
You can find this product in iTunes by clicking HERE or you can enter my one day giveaway for a chance to win 1 of 3 copies provided to me by the developer.
a Rafflecopter giveaway